Leicester City attracted the attention of the world of football during the Premier League season of 2015-16 as they emerged as the champions for the very first time in the history of the club and with the guidance of Claudio Ranieri, it finally happened.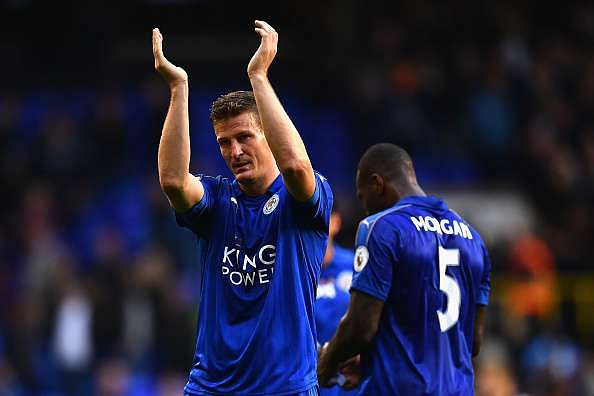 It was a historic and memorable season for Leicester City as they overcame all the odds and shocked the world by lifting the English Premier League title.
The English Premier League is currently going through its season of 2016-17 and things has not been going so impressively for Leicester City as they have unfortunately not been able to replicate their consistency and impressive amount of performances as their previous campaign and Robert Huth believes that he knows one of the reasons of why this is happening.
According to RoberthHuth, the recent drop of form that Leicester City has experienced in this current season is because of the departure of N'GoloKante who was offloaded to Chelsea for a price tag of £32 million on July 16 of 2016.

N' GoloKante played a huge role in the historic season of Leicester City as the French midfielder made 37 appearances and was even named as one of the 4 players of the club into the PFA Team of the Year. The French player was one of the most consistent performers in the entire Premier League during the season of 2015-16 and even though Leicester City offloaded him for a hefty amount of cash, they have not been able to find another midfielder with his equal characteristics or skills.
Robert Huth is certain that the absence of N' GoloKante can be felt by Leicester City and it's because of this that they have not been able to perform as impressively as the previous season.
''You can see what he is doing at Chelsea, he is an unbelievable player. We miss him, absolutely, there is no two ways about it he was awesome for us when he was here." Robert Huth said.